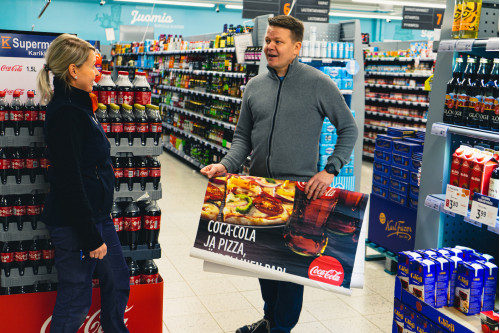 Floor advertising
Floor advertisement works! It is a proven method for increasing brand awareness and promoting in-store sales. Floor advertising backs up marketing campaign, it shows the way to the product in the store and it has impact on the last-minute decisions. Floor ads are placed strategically within the customer journey.
In-store advertising is possible at this point in almost 700 grocery stores around Finland. The largest chains are Kesko and S-group. For example, the coverage of K-Citymarkets is over 90% and K-Supermarkets around 80%. All store types from market size store to hypermarkets are represented. You can choose the stores you want according to stores' location, size, chain/group, name and so on. You can freely choose the time for your campaign. Basic campaign duration is 6 weeks. It can be extended with extra weeks.
CONTACT US
Let us boost your sales with outstanding marketing! Enquire for a proposal and pricing details today!